Yin Yang Studios specialise in marketing strategy, planning and advice. We are also producers of all forms of digital and printed media. Being marketing consultants as well as media producers we're able to offer real world solutions with a high level of integrity leading to efficient and successful campaigns.
With this close integrity we're able to take ideas and concepts all the way through to final solutions and market success. We have over 20 years experience of this combined approach, offering high quality products with effective marketing strategy.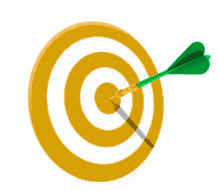 As well as this we also offer all our services on an individual basis, whether your budget's modest or massive we can help.
---
Get in touch for prices, advice and further information.
In summary, we provide:
- strategy, campaigns, branding, product launches, market research, customer care, public relations
- advertising, print & stationary, logos, expo displays, brochures flyers & catalogs, packaging, point of sale displays
- website design & creation, e-commerce, social media, SEO, maintenance, mobile apps, pro hosting
- events, products, property, sport, aerial, fashion, food & drink, reportage, 360, post processing/repair/restoration
- TV & internet advertising, training & education, instructional, music & arts, full post production services
- original music compostion, copyright free music, voice overs in all languages, idents & jingles, CD replication, sound engineering, audio repair & restoration